What is so special about materials and finishes? Why do some designers find the search for new and innovative materials such an exciting part of the job? It is because materials have the unique ability to help us connect at an elemental level through touch and sight with the intent and soul of a project.
The look or feel of material can communicate mood and emotion in a very special way. Natural materials (wood and stone, for example) suggest a certain quality and honesty about the design, whether or not the materials are expensive.
In addition to this emotional response to materials, the designer needs to consider the practical aspects of the material choice, but this is another instance where it is the designer's responsibility to find the balance between practicality and aesthetics.
Precisely which materials should be chosen will be guided very much by the feeling that the designer wants to create, and it is the concept that will provide the leadership for this.
When working through the practical needs of the design solution, it is unlikely that you will find that there is just one single material that will be suitable. There may well be two or three materials that could be used equally successfully, so you have the opportunity to work through the different options and decide which material will create the best aesthetic impression.
A diverse but harmonious selection of materials that beautifully express their natural features provides a richness to the scheme that in some cases obviates the need for superfluous decoration. Honest materials that are simply expressed are a delight to see and touch.
These qualities may not be readily apparent in the planning stages of a project, but they should be considered as early as possible if their impact is to be maximized.
CORE MATERIALS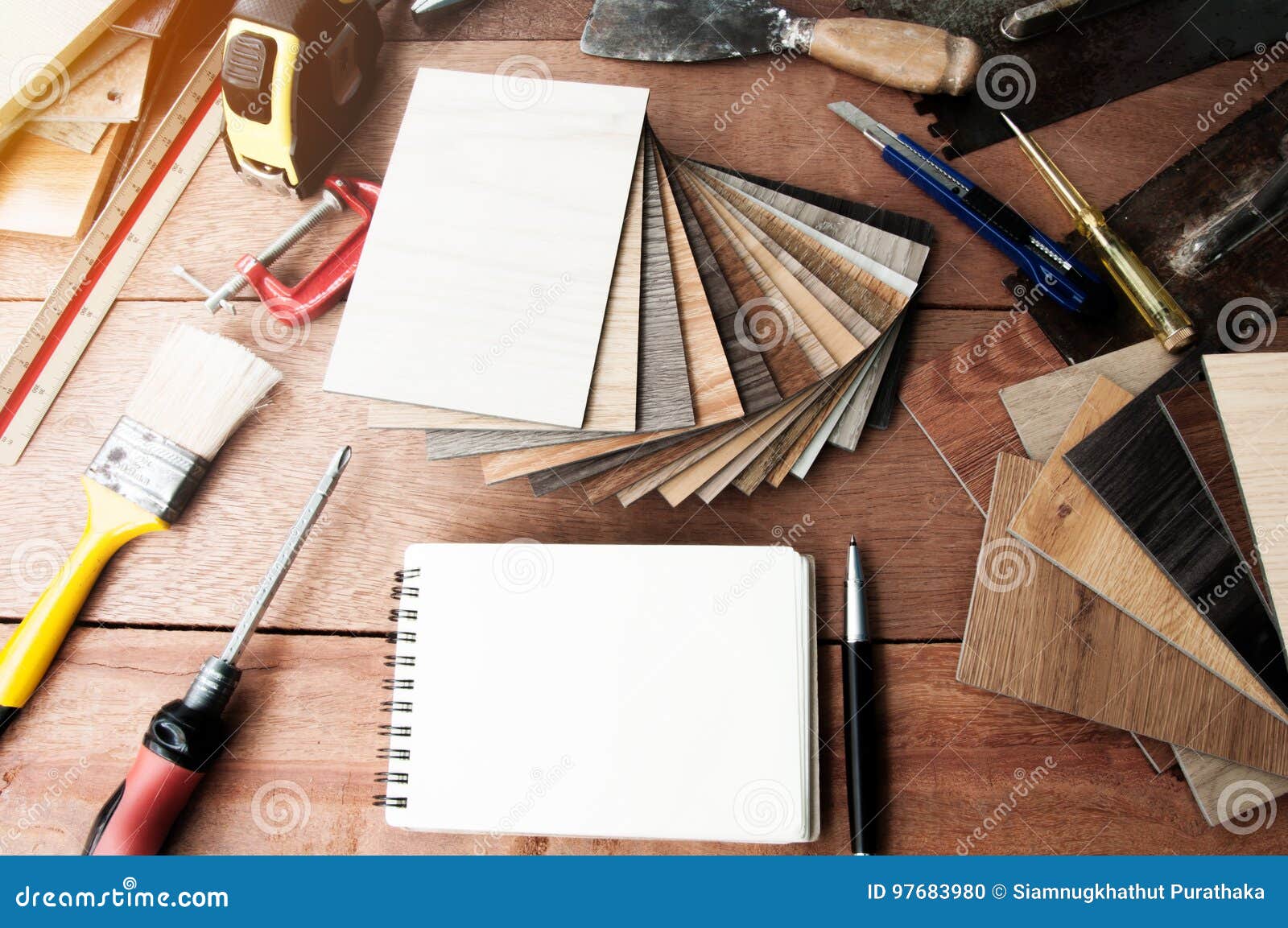 While a countless number of individual materials could be specified, the core material categories to be considered for their decorative as well as practical properties are:Stone provides a real connection to 'earth', and has an open, honest quality. Oft en limestone, slate, granite and marble are the first choices of stone, but even within these basic forms the variety is infinite.
Surface finishes show off the natural pattern to best advantage. Make full use of the expertise of suppliers when judging which material is appropriate and how it can be shaped, fixed and finished. Wood is another elemental material that connects us to nature.
Broadly speaking, wood may be supplied as solid timber cut straight from a felled tree, or it may be in the form of timber products such as plywood and MDF. Timber products (sometimes called panel products) can have many different surface treatments applied (real wood veneers, spray paint, powder coating) but their use can feel 'cheap' and dishonest to some clients.
Wood has a warmth and beauty that is hard to match. Core materials Metal finishes can be supremely practical in some situations and they can also be very decorative. Different types of metal have different visual qualities that the designer can exploit. It gives an interior a sense of modernity, strength and usually also a masculine edge.
Some surface finishes are not as durable as might be imagined, so careful selection is needed. Fabrication of some items can also prove costly and time-consuming, and it pays to work closely from the outset with the people that know this material well.
As long as the proper precautions are taken, there is no need to fear the use of glass in interiors. It can be a high cost but the technology allows the use of glass for semi-structural elements that can look stunning and which provide the perfect foil to other materials specified within a scheme.
Again, the designer must make use of the technical expertise of the supplier and be prepared to be guided in its application by their experience.
FOR BEST SERVICES OF INTERIOR DESIGNING IN GORAKHPUR AND NEARBY, CONTACT GORAKHPUR INTERIOR BY BELOW MENTIONED DETAILS :
WEBSITE: https://gorakhpurinterior.com,
LOCATION: 190A,
Near Shivam Garden Marriage Lawn,
Bharatpur,
Gorakhpur,
UttarPradesh -273004.
MOBILE: +91-9911539003.